This week EA Access will be removing one of it's Vault titles. 
For undisclosed reasons, Fifa 14 will be removed. Earlier this year the company stated that they would be shutting down the Fifa 14 servers and remove the game from the EA Vault without a real reason.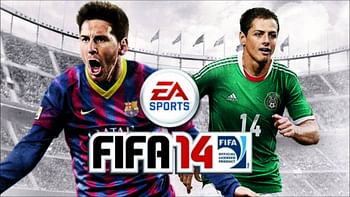 A rep for EA told Polygon.com that the game is being removed "due to a unique circumstance specific to the title." 
I'm thinking it has to do with all of the "heavy petting" that was commonly appearing in the game. 
I'm not mad, though. I figure as long as there are a couple recent versions of a yearly sports title, then they're okay in my book. 
What about you? Can you think of a reason why this specific Fifa title is being pulled? Let us know in the comments. 
Love always!!